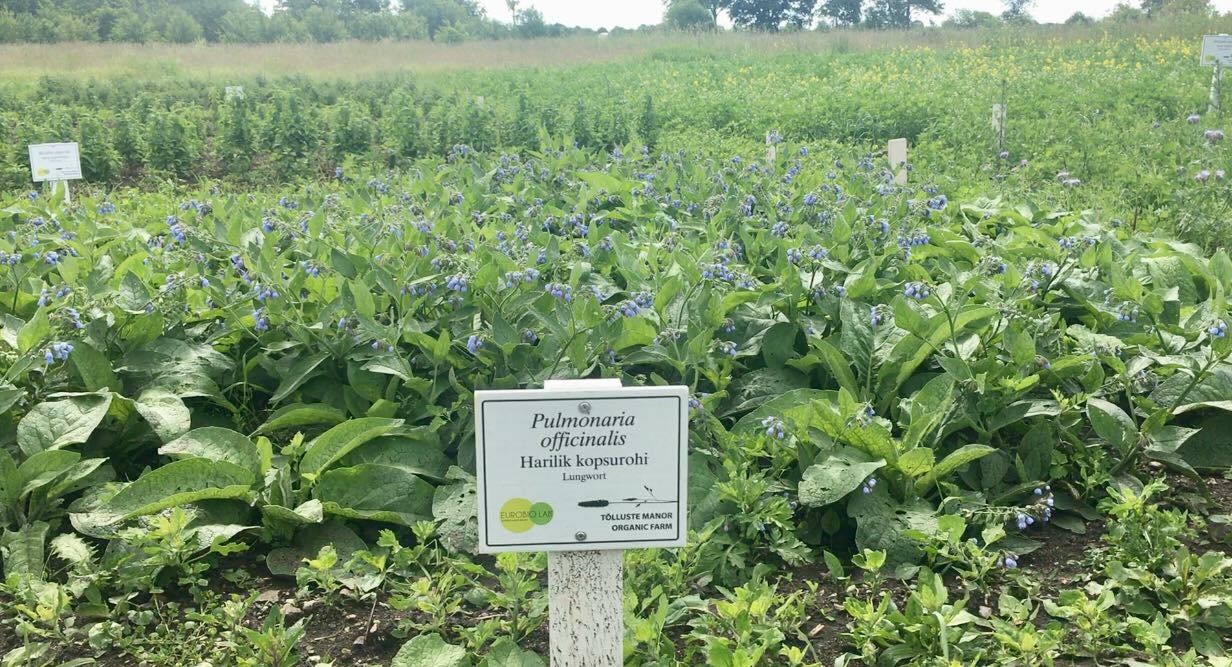 ORGANIC FARM
Harvesting is completed
03/10/2017
Due to the need, to use more organic ingredients in our cosmetics from our own organic farm, has been this year very active for Tõlluste Manor. When in 2016 there were six different types of plants in the field, this year, more than fifty plants were planted in addition to them.
Among them, for example:
Schisandra (Schisandra chinensis), which extract has a tonic and adaptogenic effect - it increases the protective functions of the skin and hair, stimulates metabolism, heals and rejuvenates.
Japanese Aralia (Aralia elata), which extract helps protect the skin from the effects of the climate, improves blood circulation and increases tone.
Iris germanica (Iris florentina), which is a natural youth elixir. It makes the skin more elastic and restores the youthful appearance of the skin. Iris extract has a soothing and nourishing effect and helps the skin to normalize the moisture level. Has an antiseptic effect.
In addition, they picked up over 30 different plants and berries. Among them for example jasmine, juniper, wild strawberry, bladder wrack, littleleaf linden and many other interesting things.
All in order to use the power of nature to take care of your skin and hair.