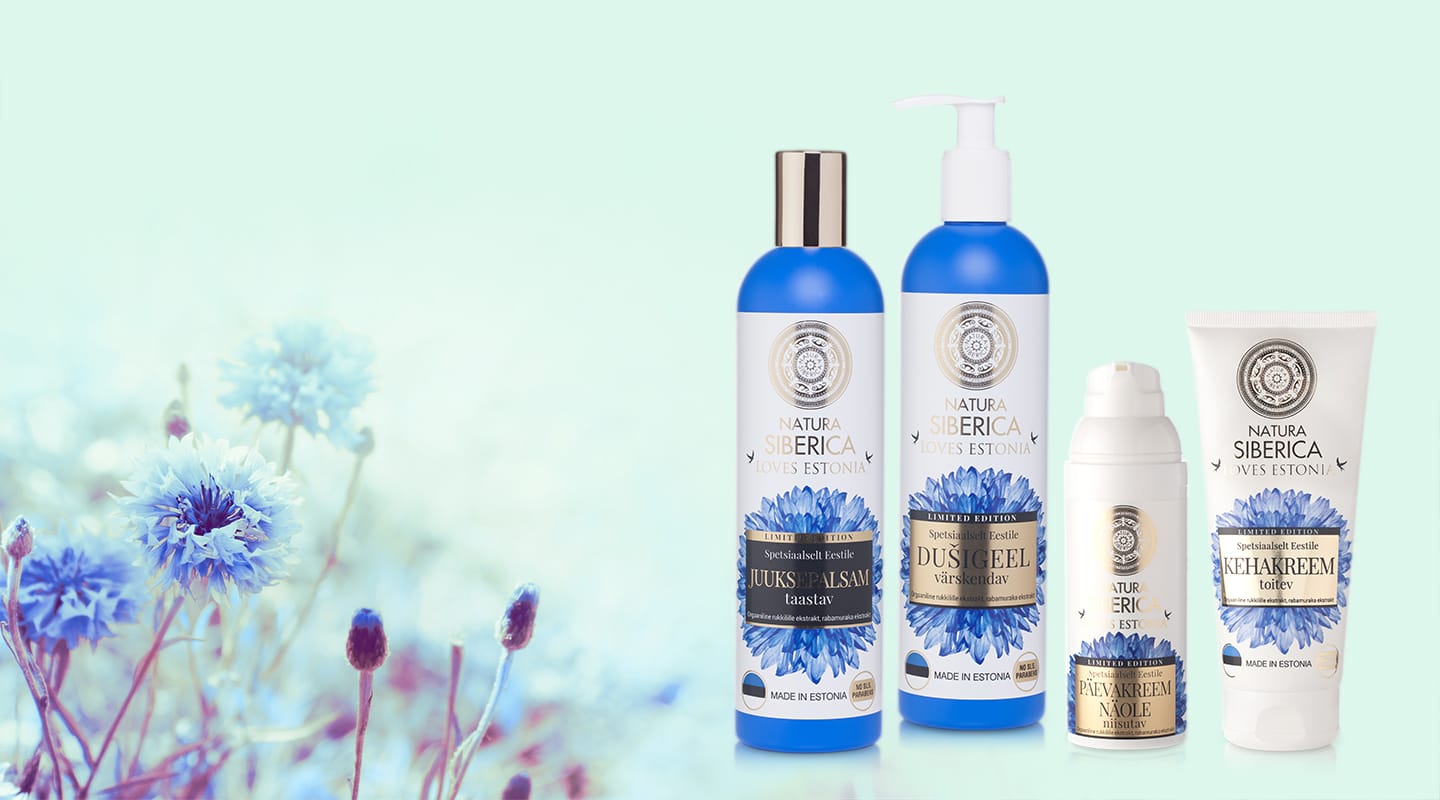 ORGANIC FARM
Natura Siberica Loves Estonia Cornflower
08/01/2017
Magic beauty, ancient traditions and rich culture of Estonia inspired our Natura Siberica Loves Estonia product series. Organic extracts from cornflower and cloudberry fill our products with the powers of the pristine nature.
Cornflower is the national flower of Estonia. It has been growing in Estonia for centuries and people often planted cornflowers on the rye fields for its beauty. While the country is proud of the rye bread, the cornflower is valued quite high. Cornflower is reach with flavonoids and vitamins, that is why it helps preserving the skin and hair moisture when added to a cosmetic products.
Natura Siberica Loves Estonia is a kind of a compliment to Estonian pure and unspoiled nature and culture.